BASPORTS CURRENT DOCUMENTED #1-RANKING
The major sports monitors out there - Perry McAtee's Las Vegas SportsWatchMonitor, Ruth Glasgow's The Sports Monitor and Winning Cappers in Nevada - run contests for sports services.
Some of these competitions have hundreds of participants. The vast majority of services will never win one of these contests - nor, even lead in any category.
Consider for a moment how hard it is to rise to the top of any category against several hundred opponents. It's brutally, incredibly, hard to do.
Yet, we've done that more times than we can count as can be seen on our Documented #1-Titles page (SEE THAT HERE).
Below, you'll see the most remarkable #1 accomplishment there is:
Here's what the Wall Street Journal had to say: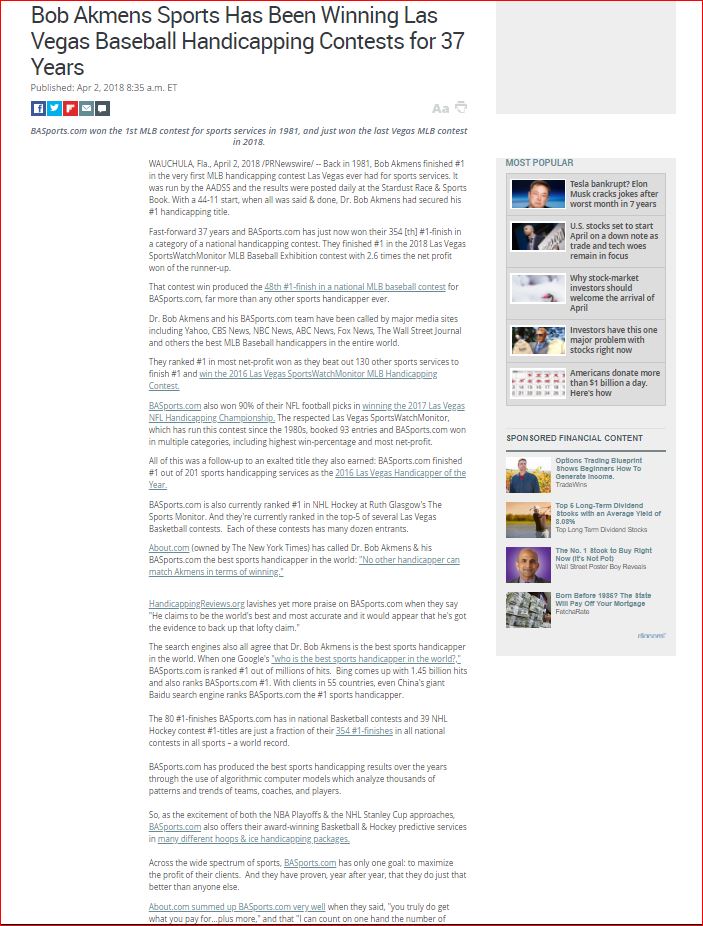 CURRENTLY RANKED #1 NATIONALLY
IN BOTH COLLEGE & NFL FOOTBALL
@ RUTH GLASGOW'S THE SPORTS MONITOR: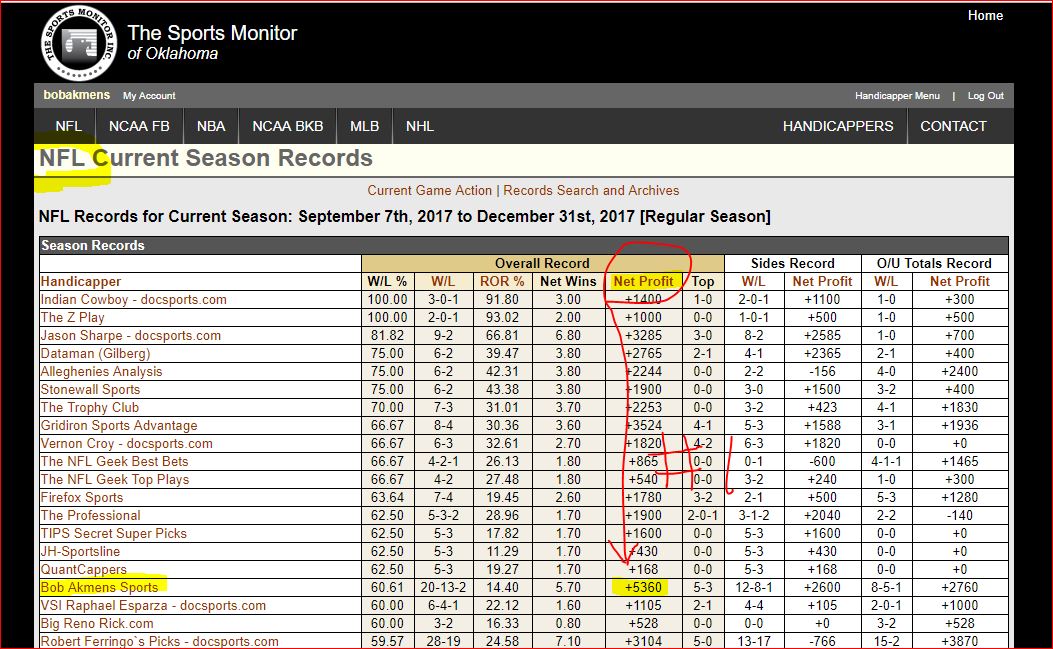 This is so exceedingly rare for a service to be #1 in both NCAA &
NFL Football at the same time that we were the last to do this!
WE BEAT OUT 200 SPORTS SERVICES TO WIN THIS AWARD,
THE 2016 LAS VEGAS HANDICAPPER OF THE YEAR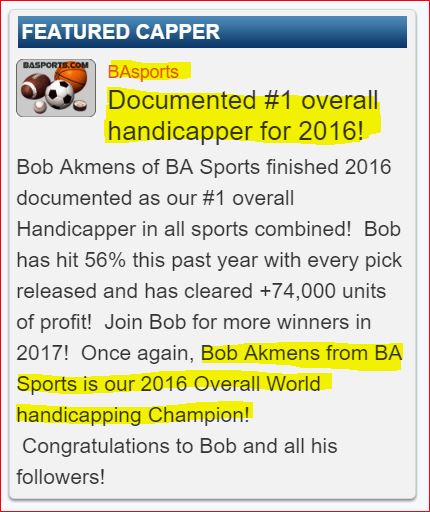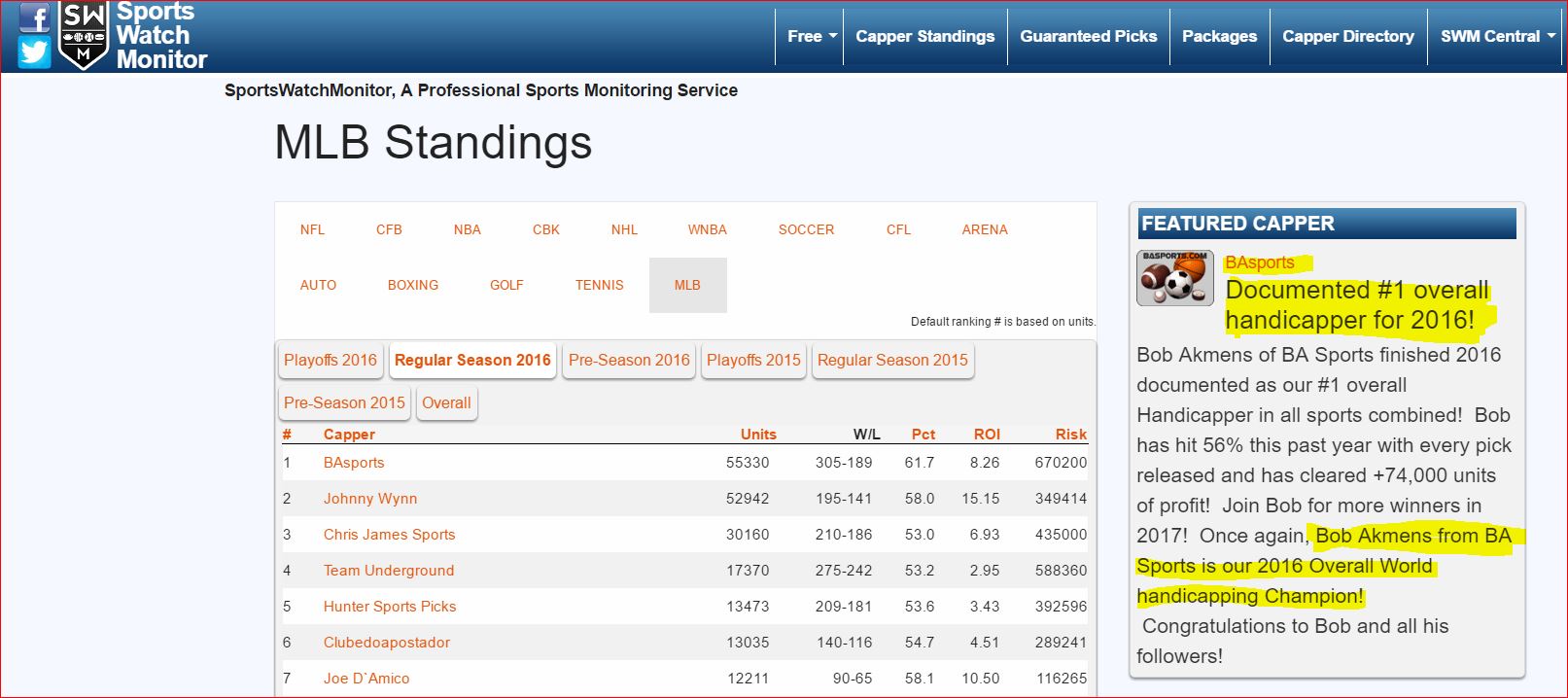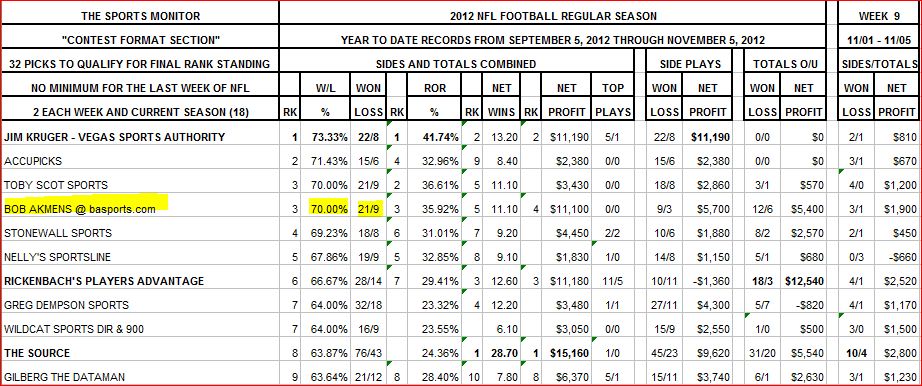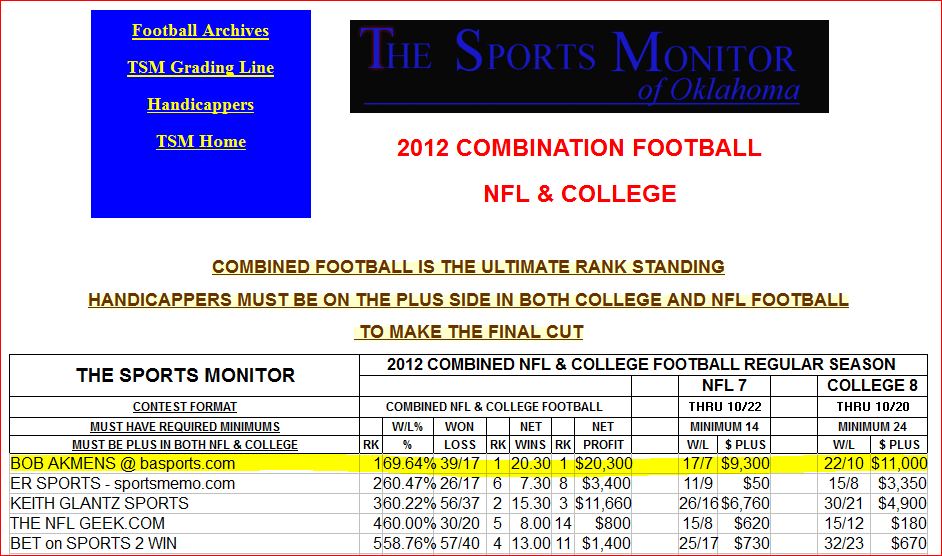 We top 80 sports services with the most-profit won in 2011 NBA-PLAYOFFS

Below, you see the top performers of The Sports Monitor's (TSM) NBA-PLAYOFF contest.
This is the nation's premier NBA basketball handicapping contest.
Of the 80 services that have submitted plays, only 22 have a winning win-percentage of
at least 52.4% which is needed to make a profit at standard 11-10 vig.
Understand what we have just told you. Tons of services - the thieves out there - often claim ridiculous, idiotic
80% win percentages when they can't and don't even pick their noses well.
58 out of 80 services in the TSM NBA-Playoff contest have losing win-percentages!
And only 1 service has the most net-profit in that NBA-Playoff contest out of 80 services.
US.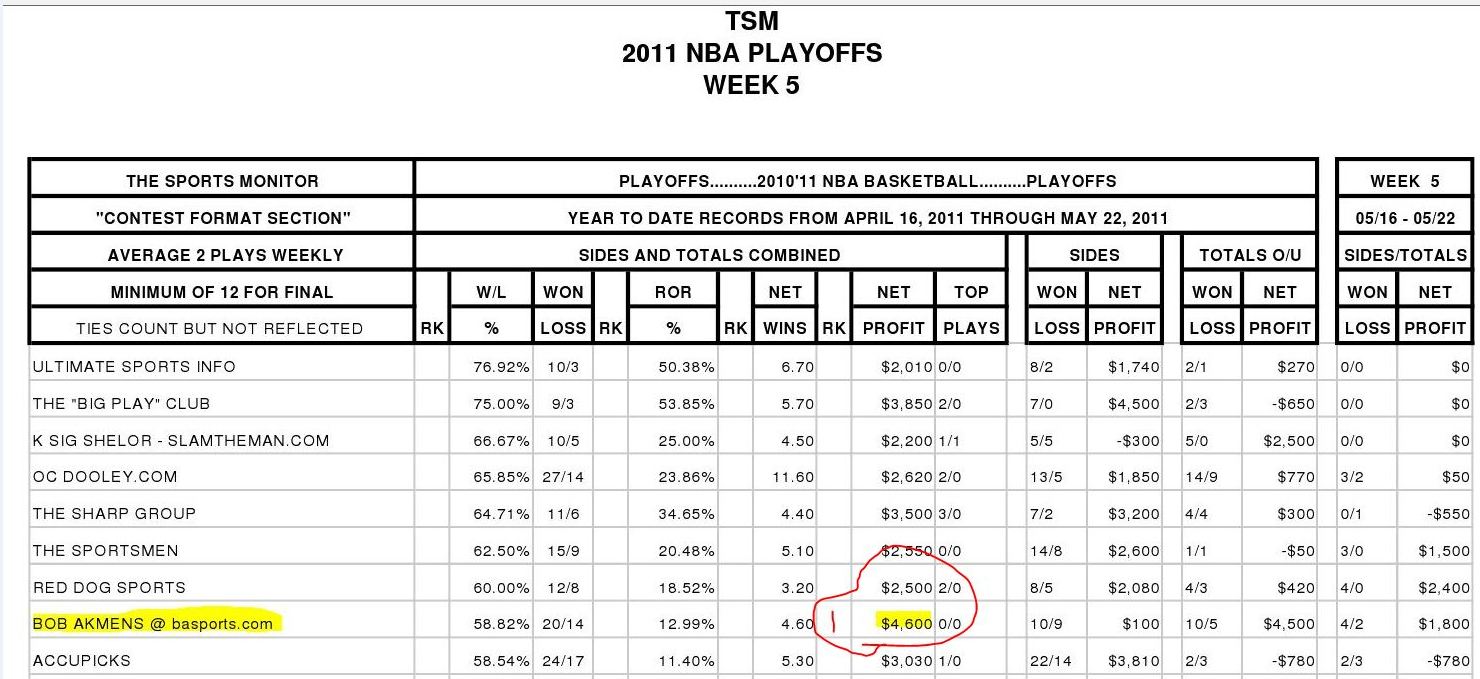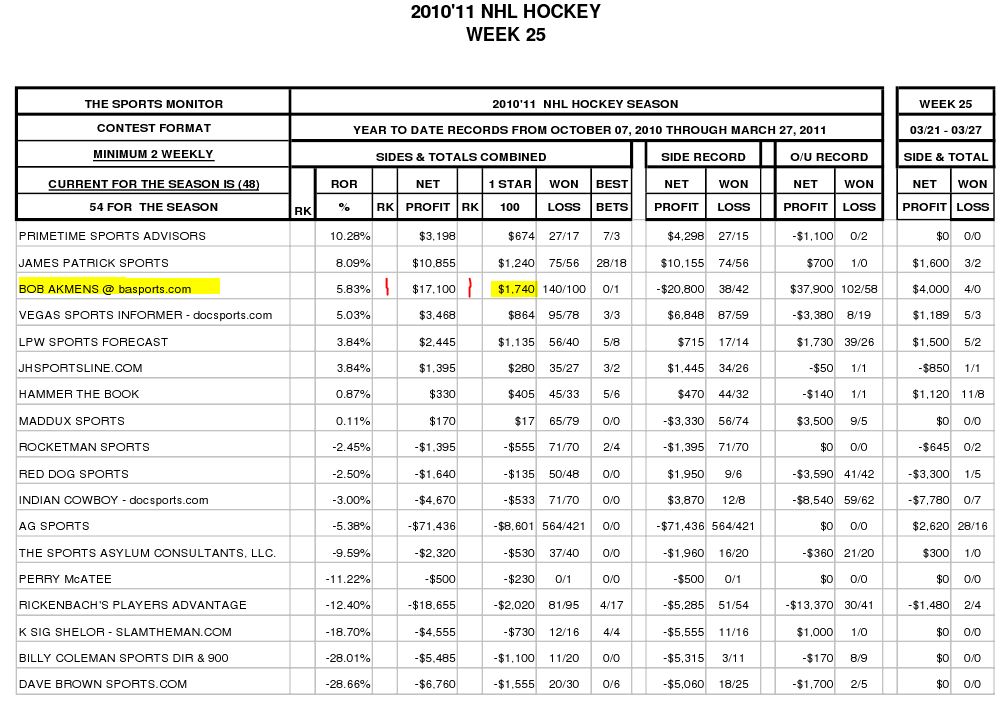 WE ALSO LEAD THE NHL CONTEST AT THE SPORTS EYE IN LAS VEGAS
We top all other services with the best won-loss record & most-profit won in 2010-2011 COLLEGE BASKETBALL.




We top 109 other services with the best won-loss record in COLLEGE FOOTBALL.