As featured on:







We've been ranked #1 in the USA in 2023 Combined Football: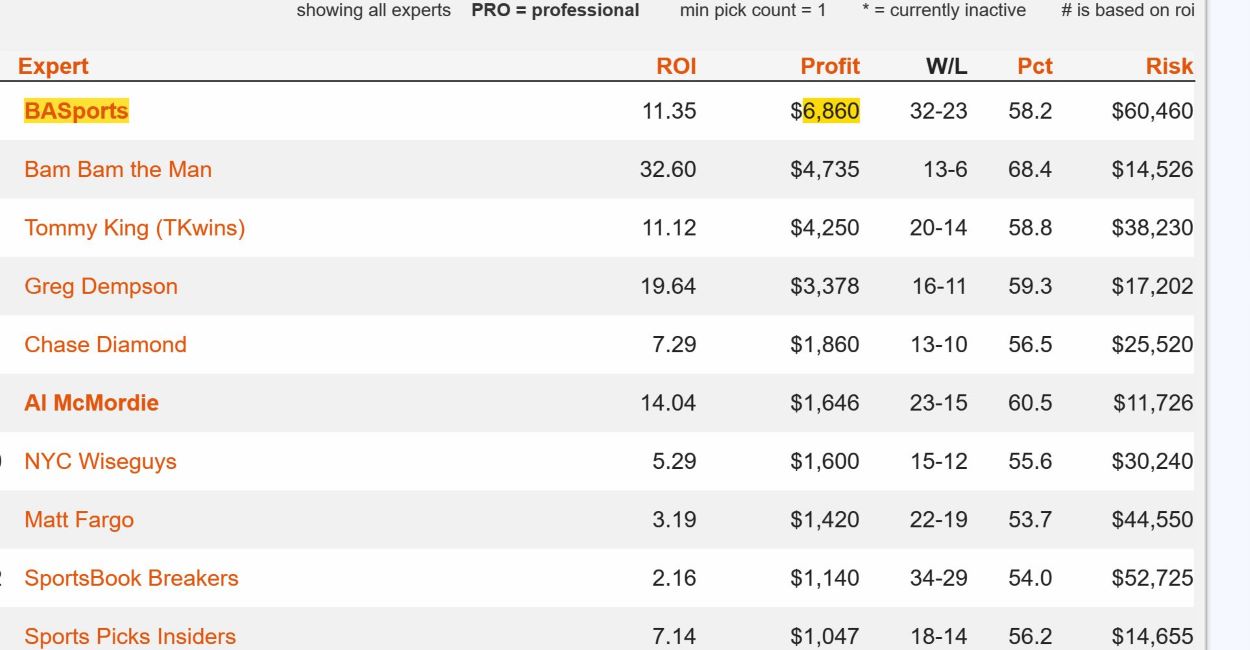 We've been ranked #1 in the USA in 2023 College Football:
Las Vegas Contest Results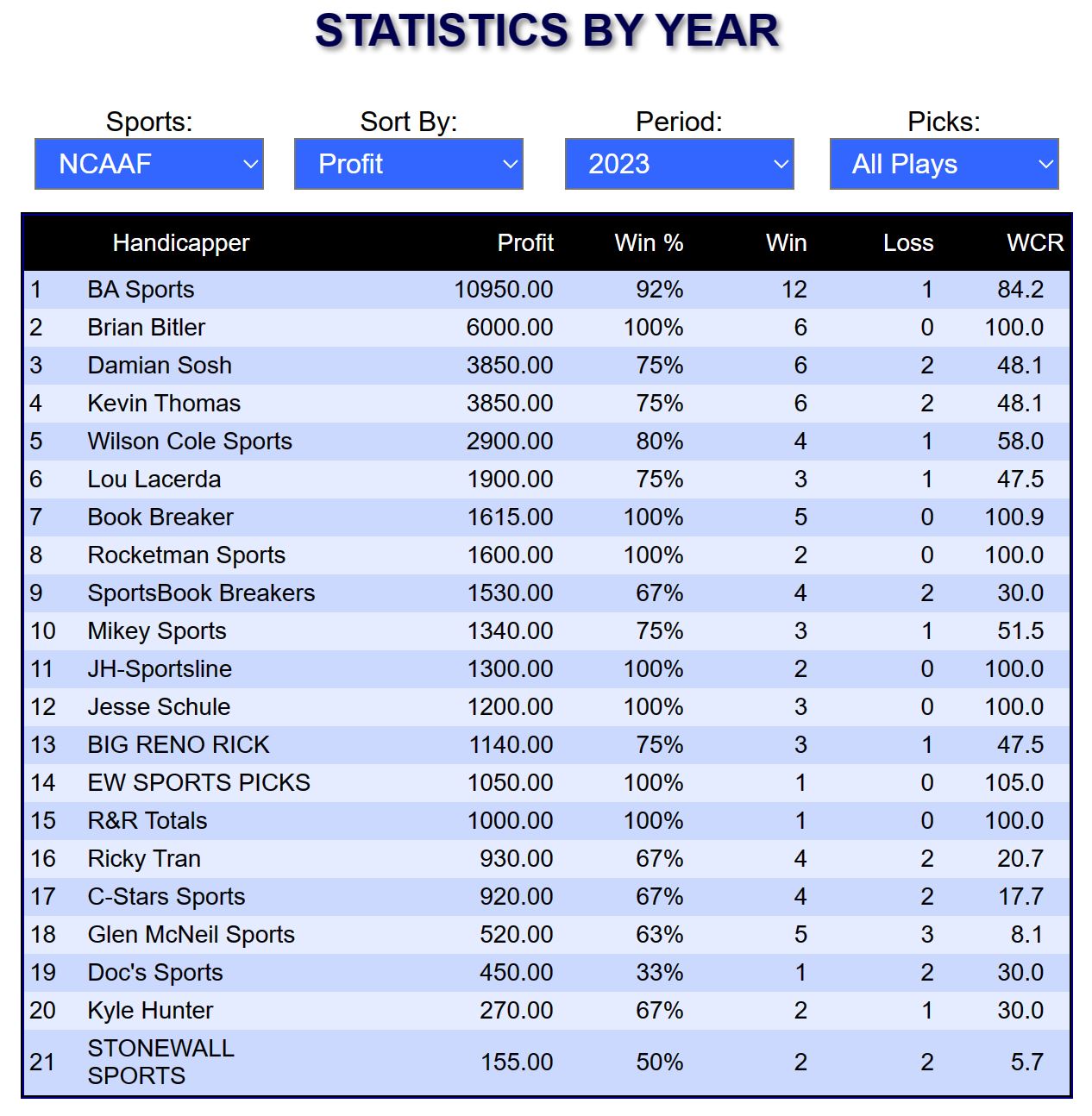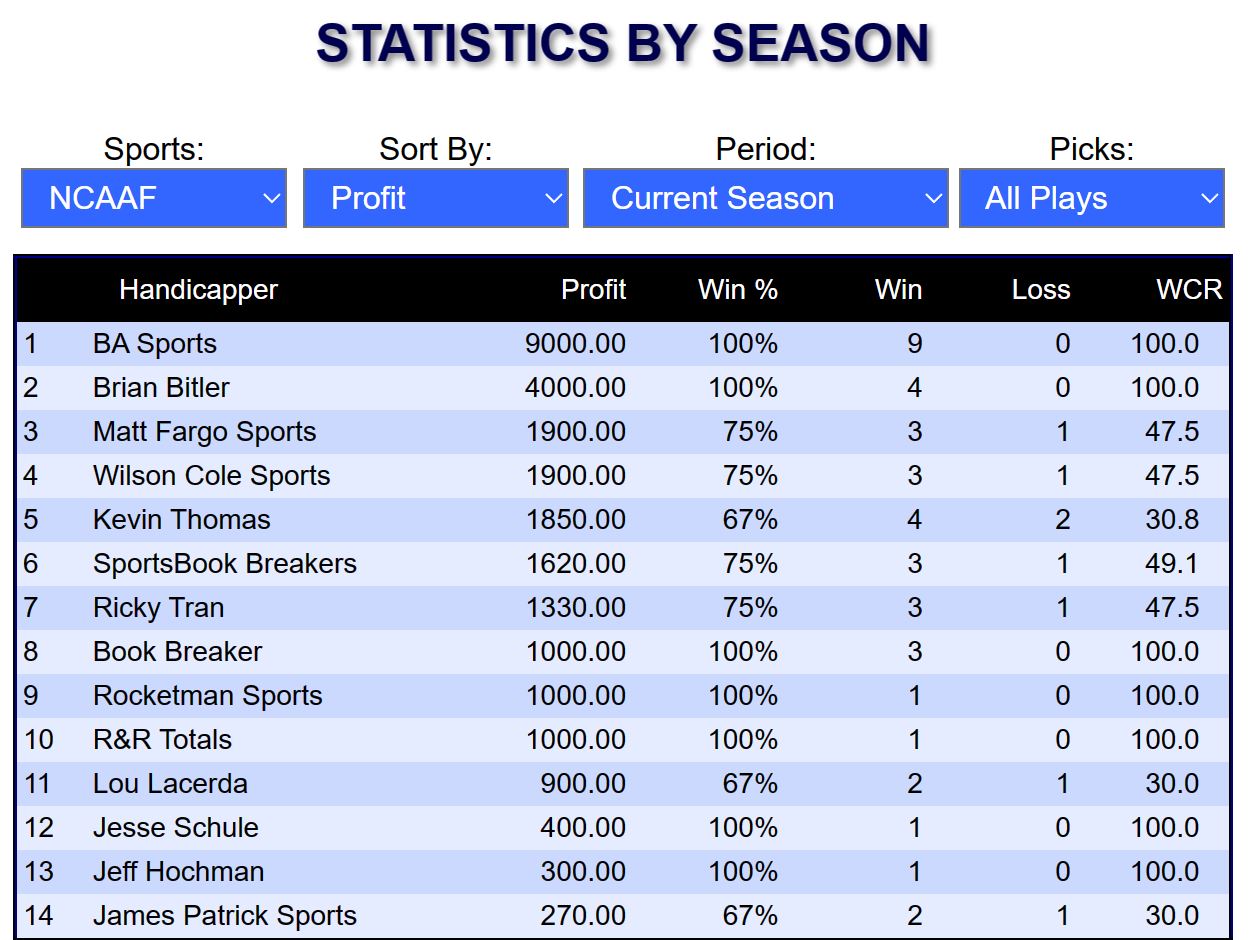 The greatest documented start any handicapper has ever had
And, a great start in NFL Football: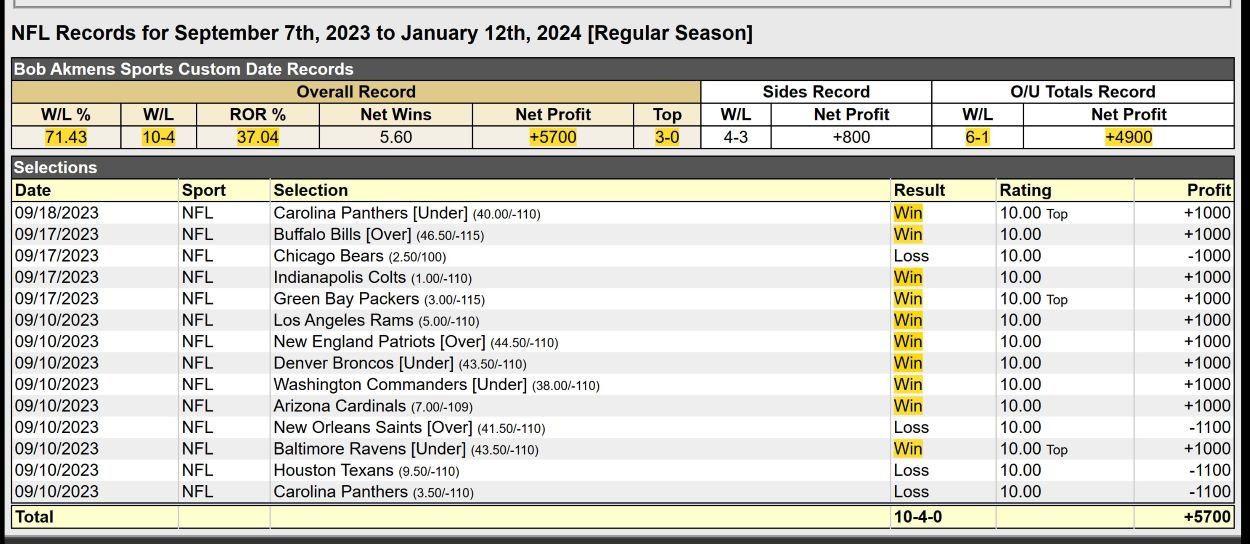 Buy every single College & NFL Football pick until the 2024 Super Bowl. Just $1295.
About $8 a day for this level of winning. Buy it here
Would you like to finally win when you bet on sports?

7 is a lucky number.



We have 7 days in a week.
And we even have 7 continents.
So, now we'll give you 7 reasons

why we'll make you a winner...starting today.
Reason #1:
We have maybe the best reviews ever.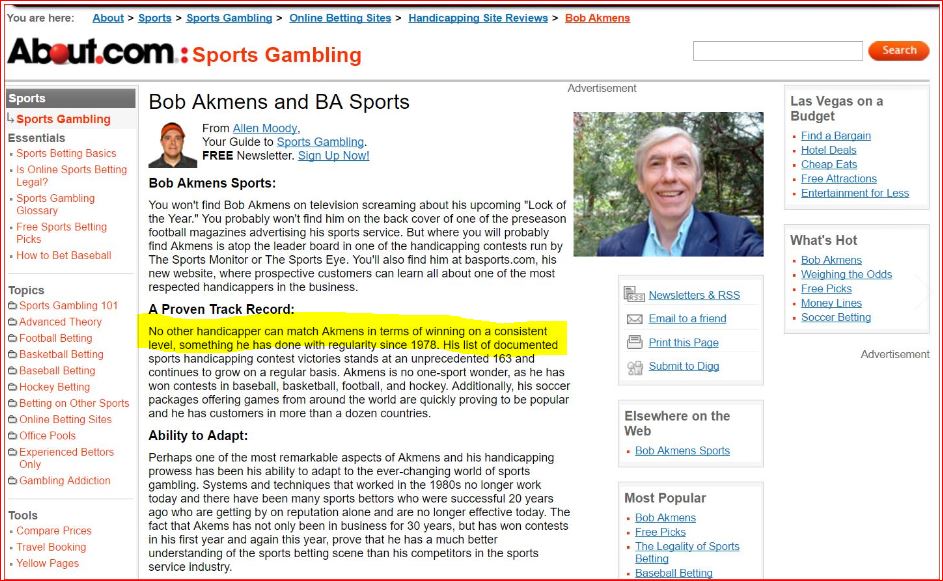 There are tons of liars in this business. Guys who have never done anything...except rip folks off.
We always enter public contests with full transparency. When we do well, the world sees that.
A
nd so do they also we when we might not do well.
So, take a closer look at what we have earned and what the experts have said about us.
Reason #2:
A major sportsbook made us a prop betting favorite
You have never seen anything like this.
What you see below is a major Top-10 offshore Sports Book, Wagerweb, online since 1994, with several million customers,
proposition (known as a "prop").

We've never seen another instance of what you see: the ability for people, around the world to bet real money on....US.

Wagerweb ran this prop to track the big Las Vegas NFL Handicapping Contest, open specifically to 200+ sports services.

All sportsbooks - brick-and-mortar ones and offshore - get their lines from usually the chief linemakers in Vegas, and then
those lines to post on their own betting boards and online.

And who, in the infinite wisdom of these line-making gurus, did they make the money-line favorite in this huge
contest?
BASports.com.

What an immense honor to be considered the very best at their craft, by the ultra pros among the pros -
the guys who make the betting lines.

Made us supremely proud to be doing this...and consistently making profits for our thousands of clients worldwide.

Reason #3:
Our customers usually love us

We could probably show you thousands of comments like that.
Terren, above, is a famous person. He's one of our several known billionaire clients.
We have lots of famous folks as clients. Even members of Congress.

But each and every one of our clients is important to us...and their pr
ivacy is always respected.
We never sell their
personal info.
To take a look at a few more customer comments, click the button.

Reason #4:
Google doesn't lie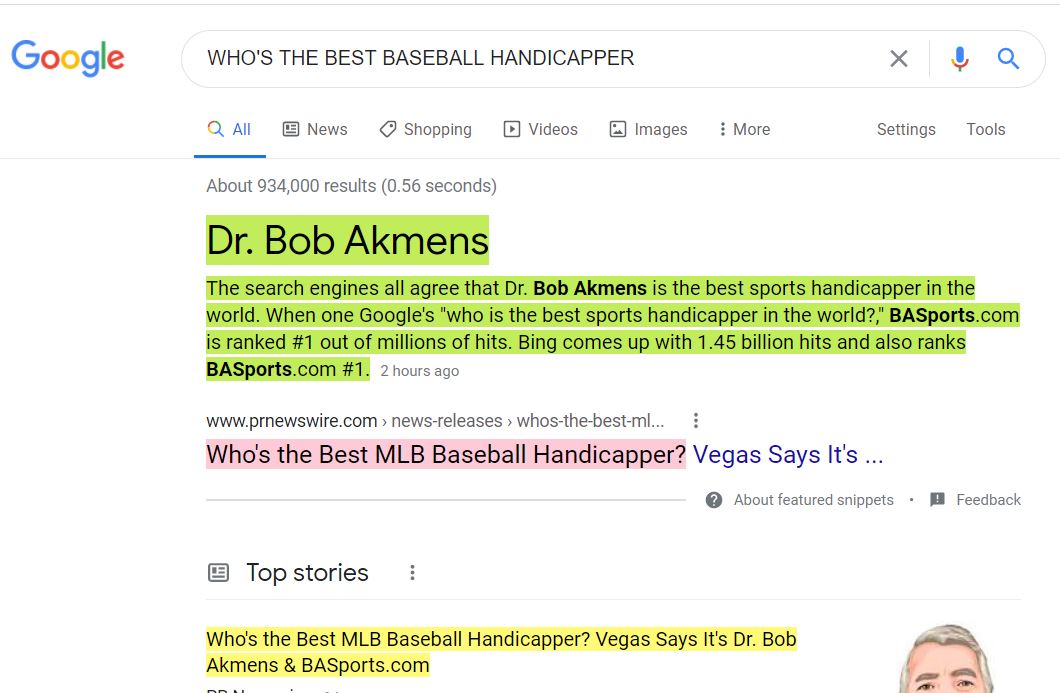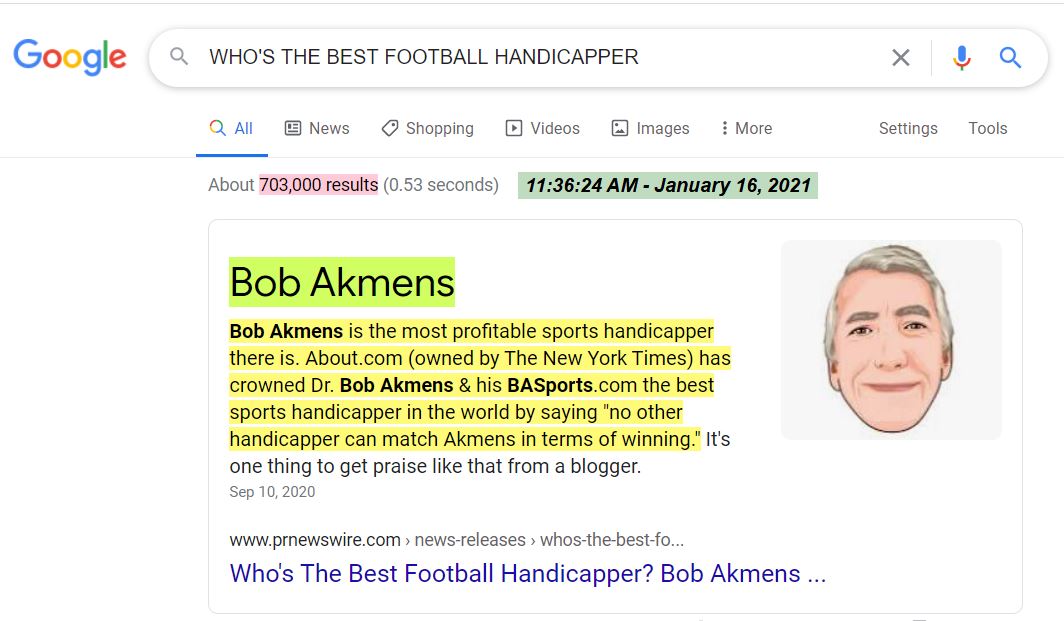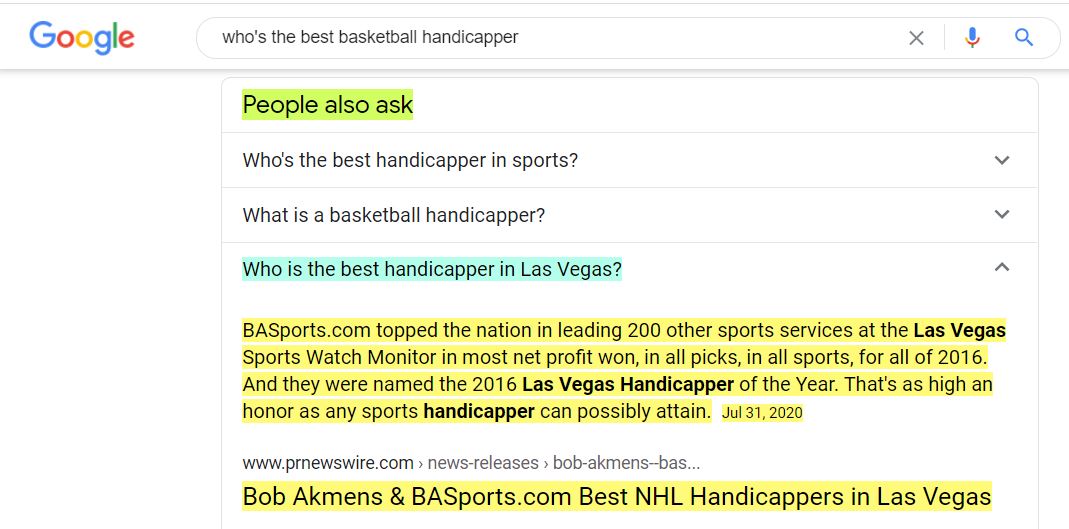 Google owns search. And Google knows the truth.

Even China's Google, Baidu, knows who's the best handicapper.


.

Click the button to see more truth from Google, Bing, Baidu, etc..



Reason #5 :
Las Vegas Handicapper of the Year
This reason alone brings us millions in business each year.
This Contest, exclusively for honest sports services, was only created in 2016.
So, those who have won this are preciously far and few.
Those who have won it twice...you can count on one finger.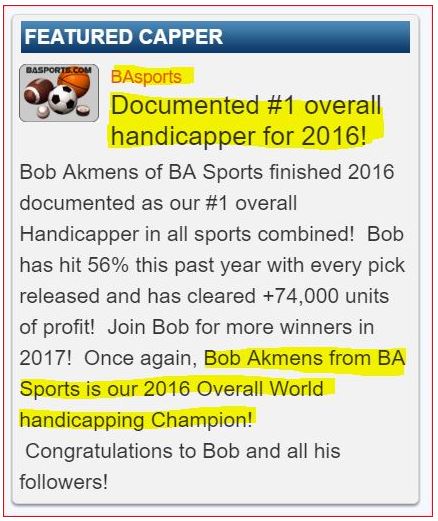 Now, 2022 was something special.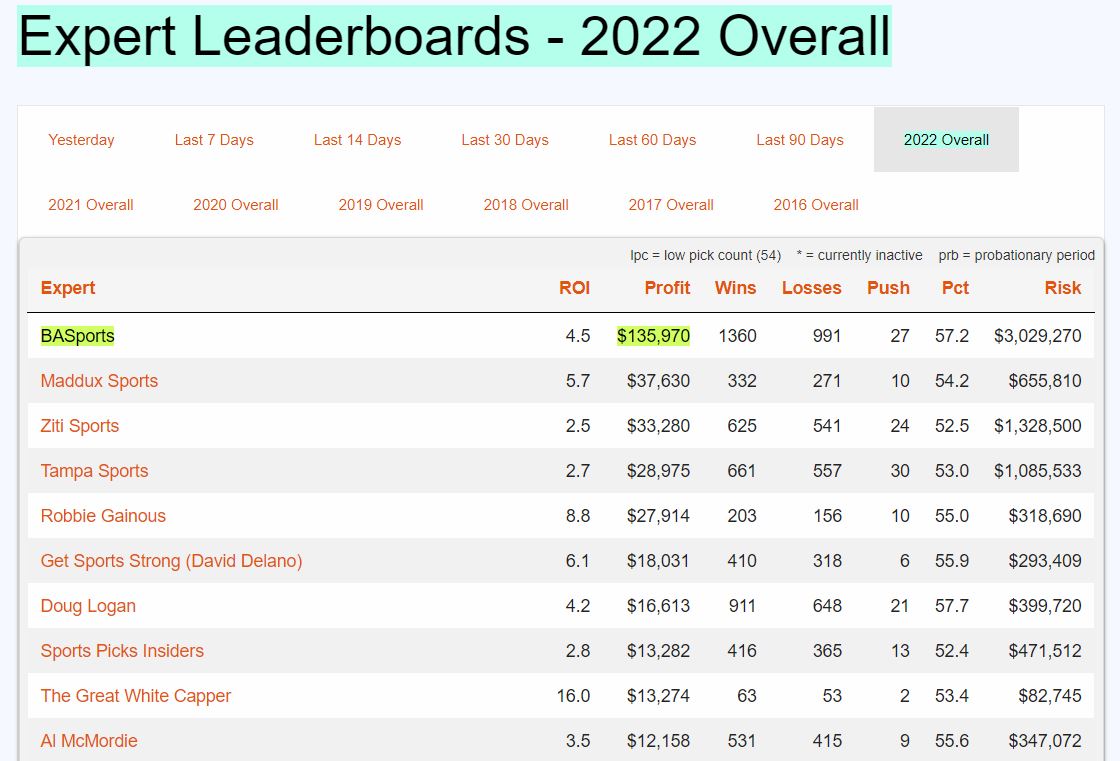 What you see is the largest lead ever in any major Las Vegas Handicapping Contest.
And we're the guys that had it.
So, when you choose your sports betting advisor, who's going to be your choice?

The guy with no track-record who promises you the moon...
Or someone who smashes records and everyone can see that?

Reason #6:
We've been #1 in 100's of Contests
We have winning runs like maybe no one else has winning runs.
Breathtaking winning runs.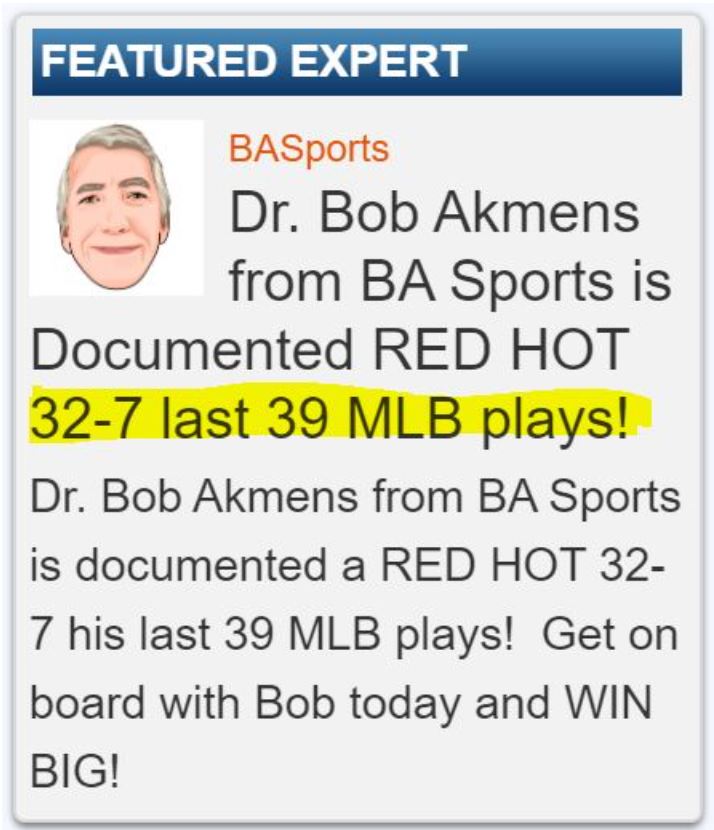 And we have ended up #1 in Contest after Contest after Contest.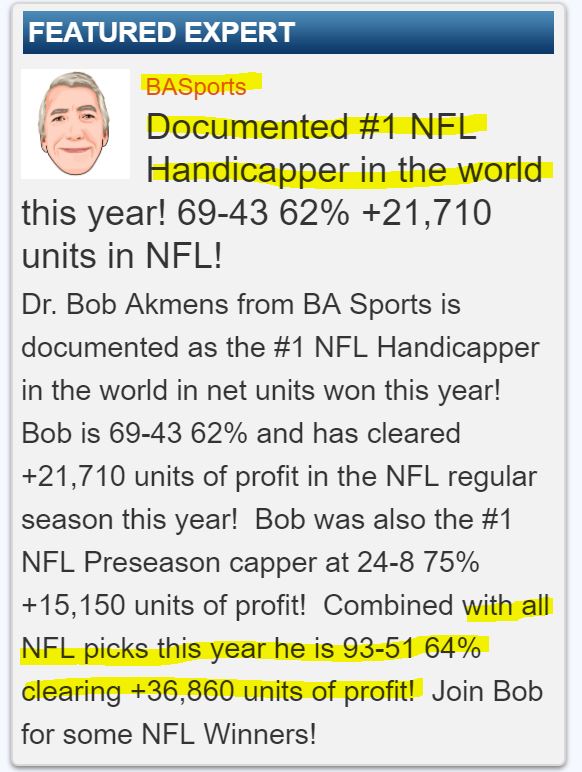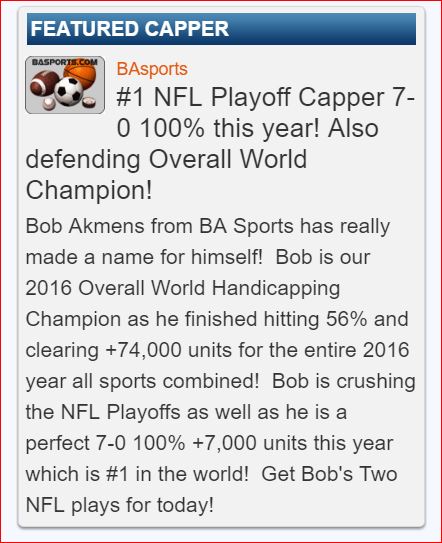 Matter of fact, we're the only handicappers to ever finish a full NFL season with over 70% winners
while at the same time having over 70% winners in that college football season.
No one else has ever done that. Ever.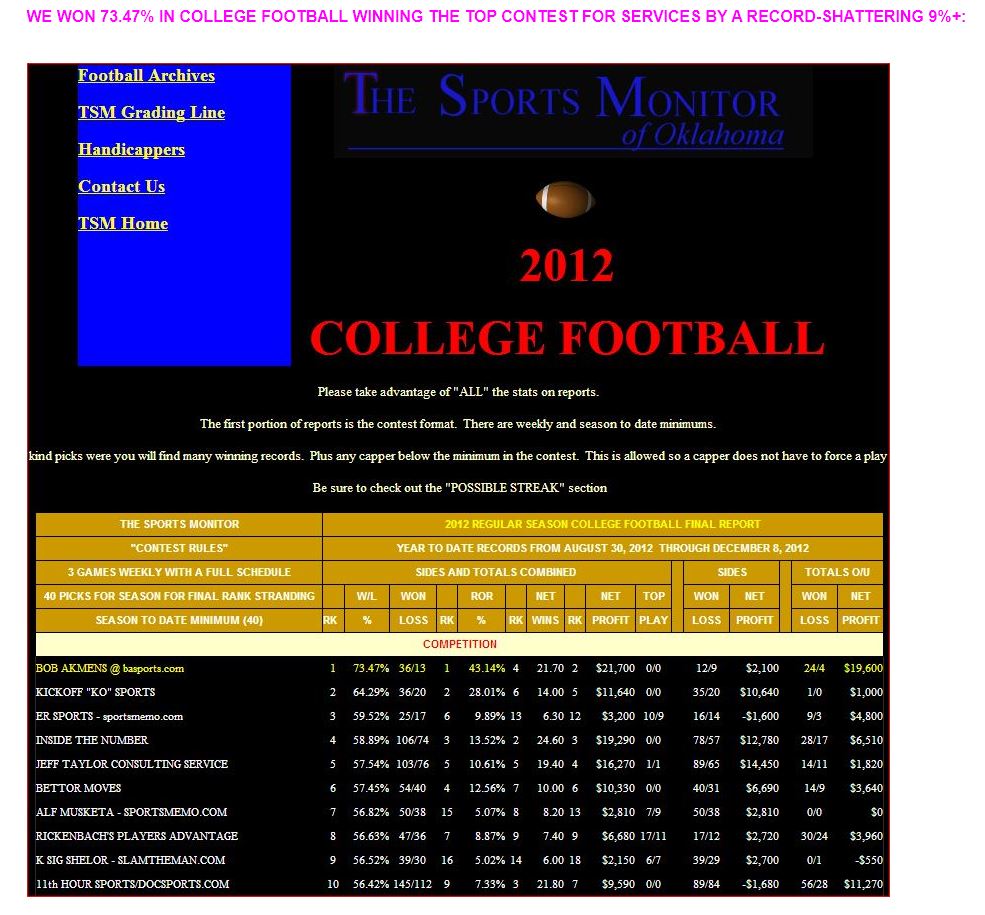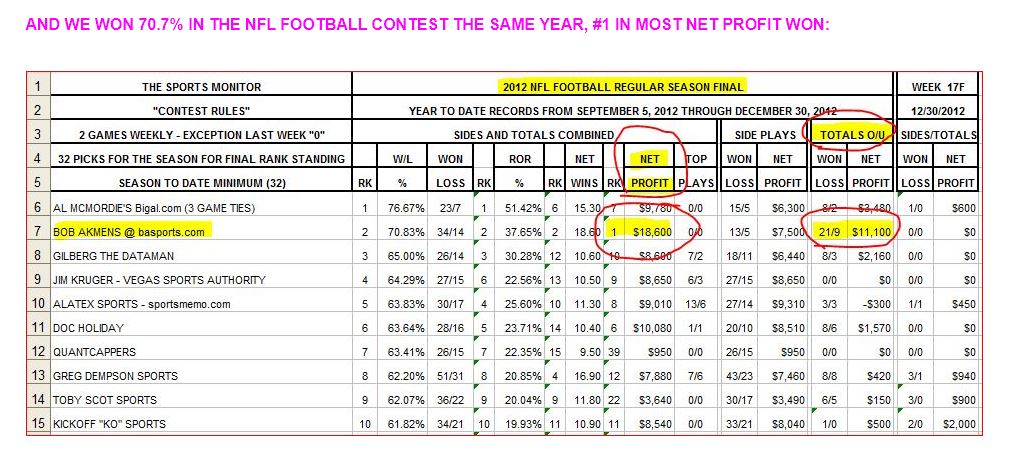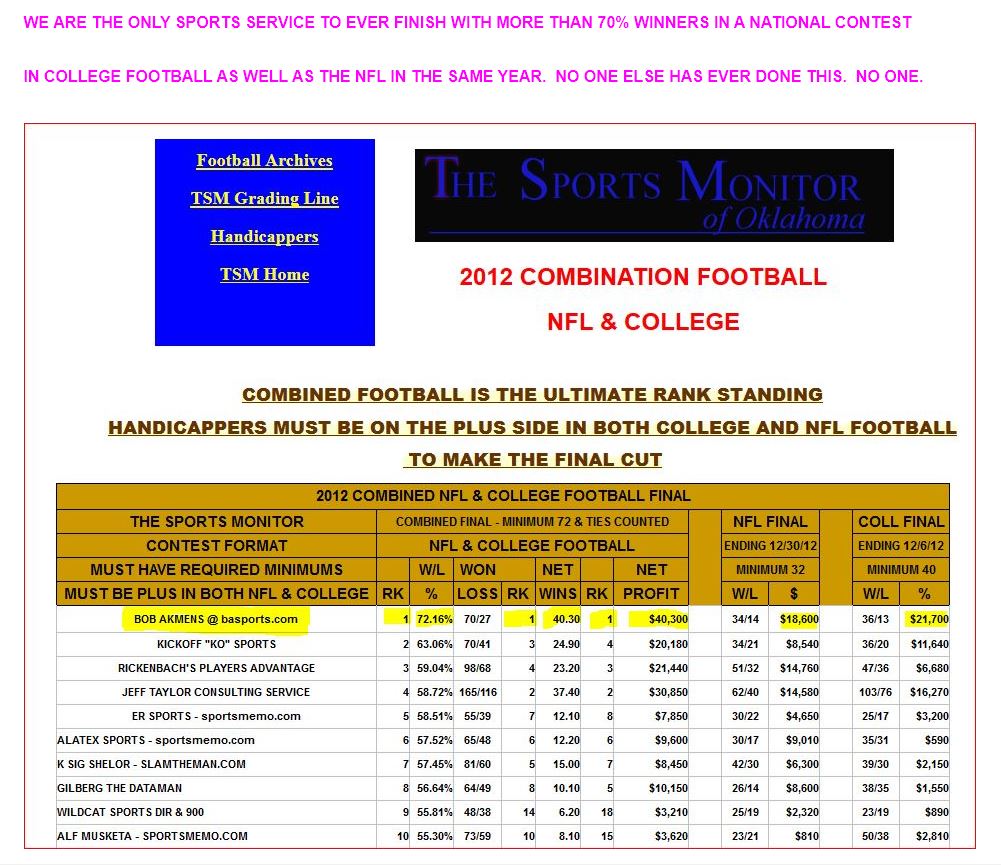 We have finished #1 in a documented national handicapping contest hundreds of times since 1978.
When someone tells you they won big in football, make them show you the proof.

We have the proof.

And we know how to make you money.
Because we have been there.

And done that.

Reason #7:
This last reason is...You
How do we know you're smart?
Because you found us. Dumb people rarely find us.
Dumb people end up buying picks from handicappers who scream in YouTube videos about their "Lock of the Century,
Now it's time to put those smarts to work.
You can either leave us right now, or add up what you just read...all of which adds up to one thing: we will make your money.
Maybe not today. Maybe not tomorrow. But we will make you money.
Because we've been making money for our clients for a very long time.
That's why we have a 93% renewal rate on our Annual Deal.
And I suspect that some of those who don't renew ended up going to the great sports book in the sky.
Do you want to make money?
Click the button below to go up to the top of this page and use our menu to pick the packages best for you.
Make sure you look under "Super Plans" and check out our Annual Deal
.

Because unlike the crooks in this business, who peddle their bogus, 1-play BS "LOCKS!" for a few bucks, we do 80% of our
every year with folks who buy our annual deal.

That package, with or without the soccer option, produces the most net winners and the most net profit every single year.
So, click the button below to go to our menu or scroll down just a bit more for the most profitable package you'll ever find
Our phone hours every day: 9 AM - 5 PM (Eastern U.S. time) Toll-free 1-888-AKMENS-1 (1-888-256-3671)
Cell: 1-863-244-2131 * Local: 1-863-593-3379
Our address: 701 Bumby Lane, Wauchula FL 33873
The information contained at this site is for entertainment purposes only. Any use of this information in violation of any state, federal, or local laws is prohibited.